About Us
Incepted in the year 1972, Mehta Dye Chem is one amongst the principal exporter, importer and trader of wide range of chemicals, minerals, high performance chemicals, ammonium molybdate, sodium glutamate, potassium benzoate, industrial minerals, phosphate compounds and herbal extracts for various industries such as electroplating, agricultural, micro nutrients and pharmaceutical. With our rich experience, we are able to create a niche in the industry for due to our qualitative electroplating chemicals and high performance chemicals. We initially started our industry with electroplating chemicals. However, as the time passed, we added different products such as animal feed, agricultural and micro nutrients.
Our stringent quality test for our wide range of Pharmaceutical active substance ensures that they meet international standard for accuracy, efficiency and quality. Quality tests are done through at our premises on various parameters such as solubility, physical properties and Chemical properties. As a trader and distributor of quality chemicals we have made a niche among the pharmaceutical companies.
Under the able leadership of our founder Mr. U. S. Mehta, we have developed our company as a premium exporter of fine chemicals. His exceptional skills and product know-how enables us to handle large production volumes in specific product category and manage multi-product plants. Additionally, we are also looking forward to gain ISO certification for our quality range of minerals and herbal extracts.
Aim - Vision - Mission
We are an ISO certified and have always stuck to quality and consistency of our products. All the raw materials and finished products undergo stringent quality checks at various levels. For us the total satisfaction of the customers is the core concern.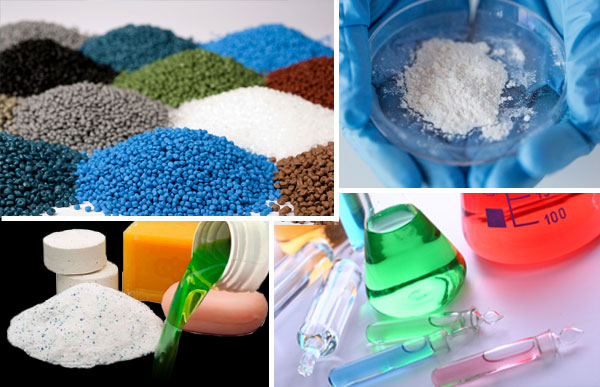 Vendor Base
We understand the importance of meeting client requirement timely and effectively. Being a trader, we play a critical role between the manufacturers and our clients. Our rich vendor base allows us to avoid any delay in delivering our chemicals, mineral and herbal extracts and thereby maintaining our market credibility and trust of our clients.
Selection of our vendor base is completed only after rigorous assessment on various factors such as timely delivery, cost effectiveness and strong ethical standard. Our procurement agents survey the market diligently for reliable and trusted vendors. Their meticulous efforts and innovative approach allows us to maintain & develop cordial relationship with our vendors. We remain in continuous touch with our vendors through effective dialogue regarding the requirement of our clients.